SoftScrub™ Facial Cleansing Brush
Regular price
$30.00 USD
Sale price
$21.00 USD
Unit price
per
Sale
Sold out
*Limited offer - whilst stocks last*
Turn your toothbrush into a facial cleanser.

Effortlessly clip SoftScrub onto your Oral-B toothbrush and use it as a soft facial cleanser. Like a face pad, it comes with soft silicone bristles to eliminate all dirt and oils, leaving your face feeling smooth and fresh. 
Easy-to-use and durable, SoftScrub™ delivers a gentle, yet efficient deep cleanse with the ease of using your electric toothbrush! 
The ultra-hygienic silicone bristles paired with a deeply enjoyable sonic massage expertly remove up to 99.5% of impurities while providing a pro prep for enhanced absorption of your favourite skincare.
The vibrating motion gave a really nice massage as it cleaned. It fits my Oral B toothbrush perfectly. Combined with my normal face wash gel or cleansing soap, it scrubbed my face and neck squeaky clean. " Kirsty W.
Oral-B brush compatible
No more extra devices, multiple cables, and room in your toiletry bag. The SoftScrub™ is unique in its design and is compatible with any electric Oral-B toothbrush. 
By using the vibration power of your toothbrush, you will create a deep cleanse experience whilst gently massaging your facial features. 

Smooth softness
SoftScrub™ reduces the appearance of pores, boosting elastin & collagen production, for a smooth, fresh look. It removes up to 99.5% of all dirt, oil, and makeup residue whilst clearing out impurities trapped deep within your pores.


Perfect prep
Gently clears away dead skin cells to ensure deeper skincare active ingredients absorption and smoother makeup application.
*Not available in stores.

OUR GUARANTEE
14-day return policy, no questions asked. Please check the FAQ page and Returns Policy below for further info.


Includes Fast track dispatch - Shipped within 24 hours of ordering 
Share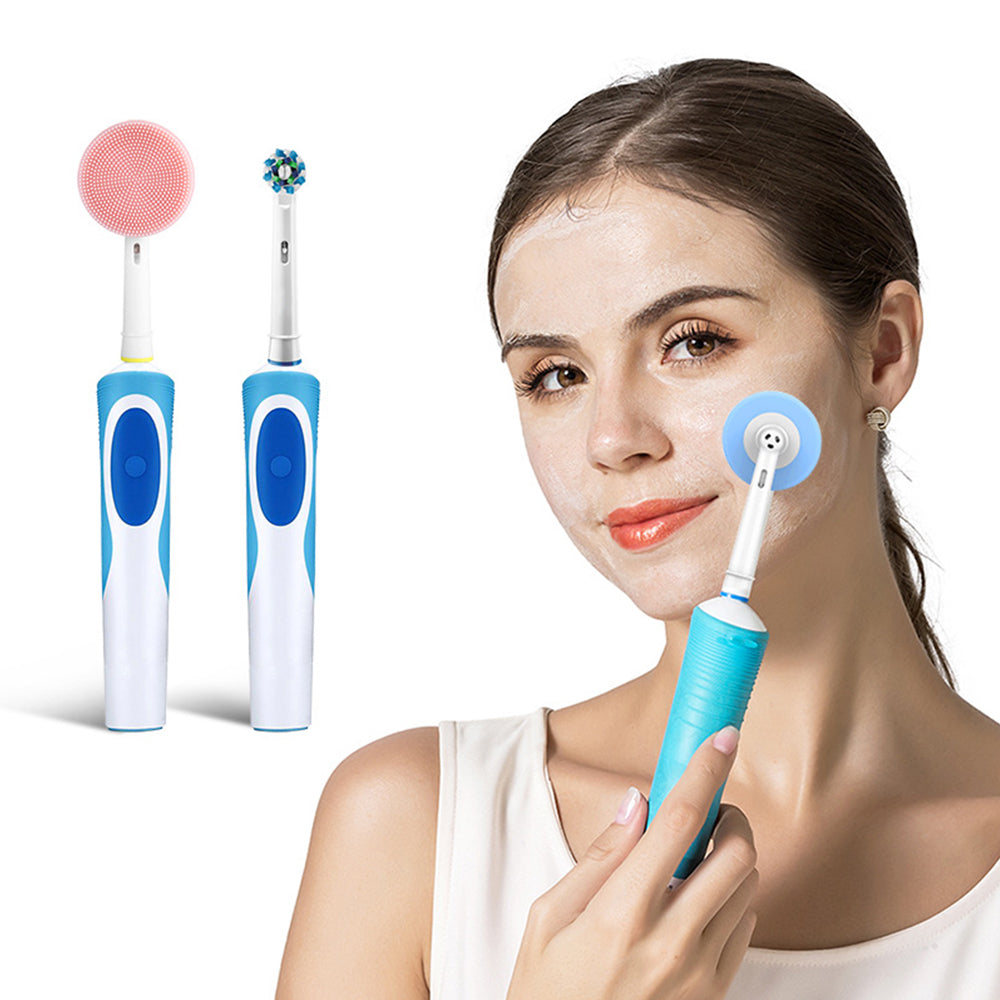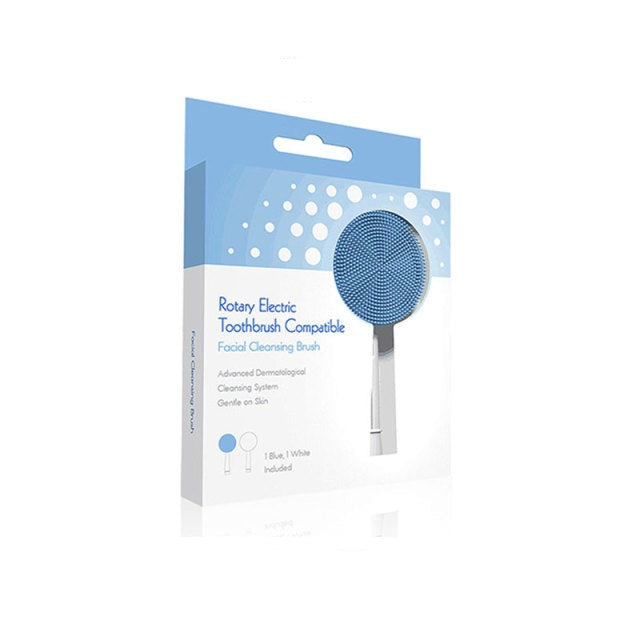 This is so genius! I always felt all those devices were overpriced and it's just another item to charge. The SoftScrub heads fit perfectly on my toothbrush, and gives the same effect as one of those devices. How come no one has thought of this before?!
This left my skin feeling super super smooth and soft! I use it after brushing my teeth, since I already have my toothbrush, I won't forget and it's now part of my routine. The bristles are soft enough to be gentle and easy to clean. Can't go without it now!
Bought this for my wife, since she loves beauty and skincare. She says it works really well, and leaves her skin really soft. I personally just appreciate that we don't have yet another device in the bathroom.
I love my SoftScrub, and already bought another pair for my mum. Super easy to click on my toothbrush and off you go. No difficult instructions or extra cables. I'm in love :-)