SummerSlim - Anti cellulite infrared massager
Regular price
$91.00 USD
Sale price
$59.00 USD
Unit price
per
Sale
Sold out
Introducing the innovative SummerSlim anti-cellulite infrared massager - the perfect device for those who want to tone their legs, arms, thighs and buttocks. This anti-cellulite massager offers a safe and effective way to lose weight in a short time and without unwanted side effects. The massager is equipped with Body Burn technology, which uses infrared light to penetrate deep into the skin and fight stubborn cellulite. This improves blood circulation and increases overall health and well-being.

The SummerSlim massager not only helps you achieve a toned body, but also offers a relaxing and soothing massage experience. Say goodbye to cellulite and look forward to a smoother and firmer body with the SummerSlim anti-cellulite infrared massager. Order it now and feel confident and beautiful in your own skin!
✔️ 24/7 customer service
✔️ Easy 14-day return policy
✔️ Secure payment with Visa & Mastercard
Share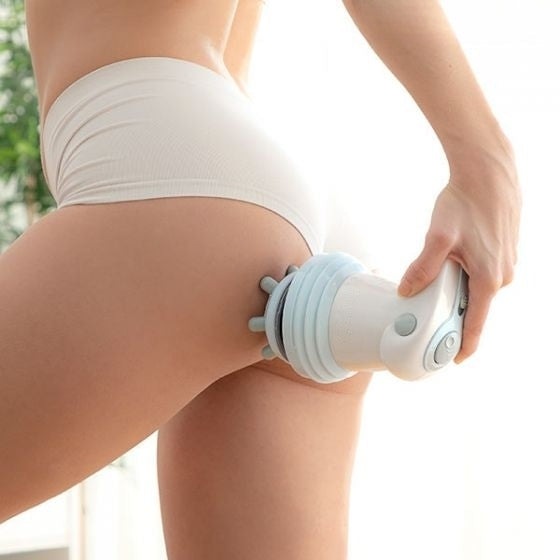 It is a great product. Works really well after I do a full workout.
I can't believe it! It really flattens my stomach. I've been using it for a few months and it really works!!!
I was looking for something to massage my muscles after long runs, and this seemed to work pretty well, but it also seemed to reduce some of my cellulite, so bonus!
Easy to hold and use. Effective for massage. I noticed that on my belly it feels like it breaks up the fat cells so they can be released.
This massager works wonders! It is sturdy and has a very nice handle to it. As for the speed and effectiveness of this massager, it's worth every penny! The vibrations really target the desired area and the massage heads add a great variety to your daily massage routine.